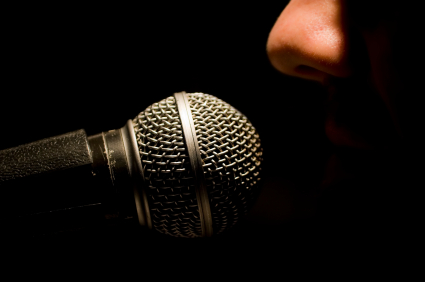 Consecutive interpretation is suitable for small meetings or brief podium addresses. As it does not require any special equipment, headphones or booths, it is cheaper than simultaneous interpretation. However, without that equipment, the speaker and the interpreter cannot talk at the same time, which means that consecutive interpretation requires twice as much time as simultaneous interpretation to communicate the same amount of information.

A good consecutive interpreter does not need you to stop after every few words. We will start interpreting when you have finished speaking. In fact, to pass accreditation tests in consecutive interpreting with the EU institutions, the candidate must faithfully interpret a seven-minute speech.

In a meeting with simultaneous interpretation, interpreters work in sound-proof booths. A speaker speaks into a microphone, and the audience listens to interpretation through earphones. The speaker does not stop and wait for interpretation; the audience listens in a language of their choice. Simultaneous interpretation requires the use of equipment that is set up and operated by specialized technicians. Our preferred simultaneous equipment provider is Konfes.

For more details, feel free to download our white paper: it lays out solutions for various types of meetings that require interpretation, and answers frequently-asked questions.